We are always striving to bring our clients the best possible health solutions and to that end, we have added an air filtration system to our historic Parker building.
After much research, we decided on the
REME HALO® Whole Home In-Duct Air Purifier
Better life through better air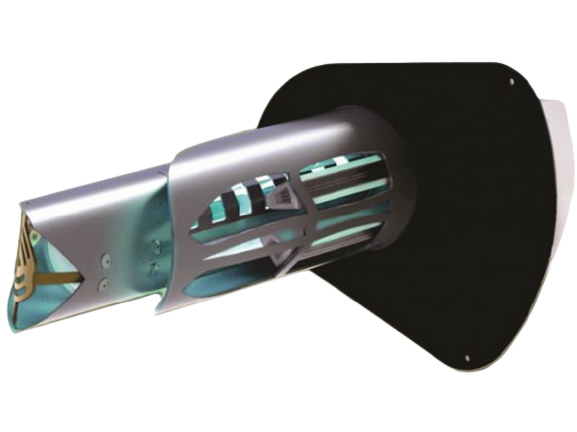 REME HALO® is more than a conventional UV lamp, not only because of its innovative design but also because of its ability to actively improve the quality of the air in your home. Most air purification systems are either passive or ineffective at meaningfully reducing pollutants. That's why the REME HALO® was designed to be something better. Not only does it use UV light, but it also has other advanced proprietary technologies to improve the quality of your air. One of which, sets this product apart through its ability to produce low levels of hydrogen peroxide in the air that circulates through your air-conditioning system and indoor spaces. Throughout your air-conditioned space, REME HALO® reduces bacteria, viruses, odors, and mold spores in the air and on surfaces. If you want to feel the healthy difference a REME HALO® can make, contact us today!
Meets California ozone emissions limit. CARB certified.
How the air filtration works:
The inventors in our research and development department are constantly studying the environment and the science behind naturally occurring processes. The adage that sunlight is a great disinfectant is true in several ways: its ability to create hydrogen peroxide and release it into the air, and the UV properties of sunlight help eliminate microorganisms outside. So, the question arose as to how we could replicate and enhance these naturally occurring air purification processes in an indoor environment. This is how the REME HALO® was born. It is powered by RGF's proprietary REME® technology, which combine a UVC light on an advanced catalyst to create low concentrations of gaseous hydrogen peroxide in the air that disperses throughout your space. As Mother Nature's chosen sanitizer, hydrogen peroxide is incredibly effective at reducing viruses, bacteria, mold spores, odors, VOCs and other microbes in the air and on surfaces in your home.
Why it matters:
The indoor air quality in your home or office can be five times more polluted than the outdoor air, primarily because indoor air is not properly sanitized. There are added contaminants that are simply not filtered out of the air or removed from surfaces, but instead accumulate again over time. This happens because bacteria, viruses, mold spores, and other toxins are too small to be stopped by traditional air filters, and some can even pass through a HEPA filter.
So, since you spend up to 90% of your time indoors, it's important to consider the impact these pollutants can have on your long-term health. When you install a REME-HALO®, you will notice the difference in the quality and freshness of the air you breathe and wonder why you did not take this simple measure sooner.
We are happy to be able to add this extra air filtration measure to ensure the most healthy environment possible at the Hatch Chiropractic & Wellness Center in Parker.